EcoVadis silver medal for Jindal Nylon Films
May-2022
Strong commitment to sustainability
JINDAL Nylon Films (JNF) has been awarded a silver medal in the EcoVadis Corporate Social Responsibility (CSR) rating, in recognition of its efforts towards sustainability. This means that the European Nylon Film specialist is among the top few companies from the flexible packaging sector .
JNF has been participating in the EcoVadis CSR rating since 2017 and has been able to significantly improve its overall score year after year. This time, JNF was certified for having achieved improvements in the areas of labor & human rights and ethics. These areas contributed to our overall CSR performance improvement from moderate to advanced level.
The positive EcoVadis rating is increasingly attracting interest from customers and other stakeholders.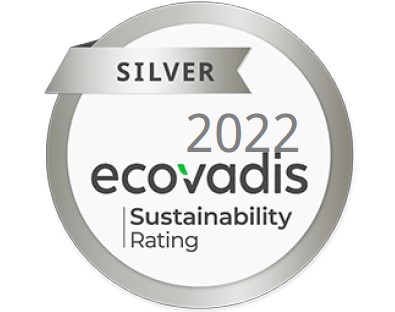 According to EcoVadis, the rating agency has already evaluated more than 45,000 business partners around the world. Each company is assessed with regard to those topics that are relevant to its size, location and industry. EcoVadis' rating mechanism is designed to promote continuous improvement. It is therefore not enough to rest on one's laurels to maintain the achieved score. In addition, answers to the extensive list of questions must be backed up by company-specific documents, e.g. CSR reports, codes of conduct, internal instructions and reporting documents.